MARIANNA RESORT & CONVENTION, TUKTUK - SAMOSIR
The first 5-star resort at Lake Toba
Welcome to Marianna Resort, a sanctuary where opulence intertwines with the natural beauty of Lake Toba, an unparalleled haven. As the first luxury five-star resort in the area, we invite you on a vibrant journey through the enchanting landscapes of Samosir Island. Nestled between the gentle caress of waters and the golden hues of the sun, lies Marianna Resort, the epitome of luxury steeped in the rich heritage and spirited essence of this magnificent land.
Indulge in the harmonious embrace of tranquility at Marianna Resort, where 123 exquisite rooms and villas await you, adorned with impeccable facilities that ensure ultimate comfort and convenience. With each room offering breathtaking views of the serene lake and majestic mountains, you will find yourself effortlessly immersed in the awe-inspiring beauty of nature. Allow the rejuvenating spirit of our resort to guide you on a journey of relaxation and renewal.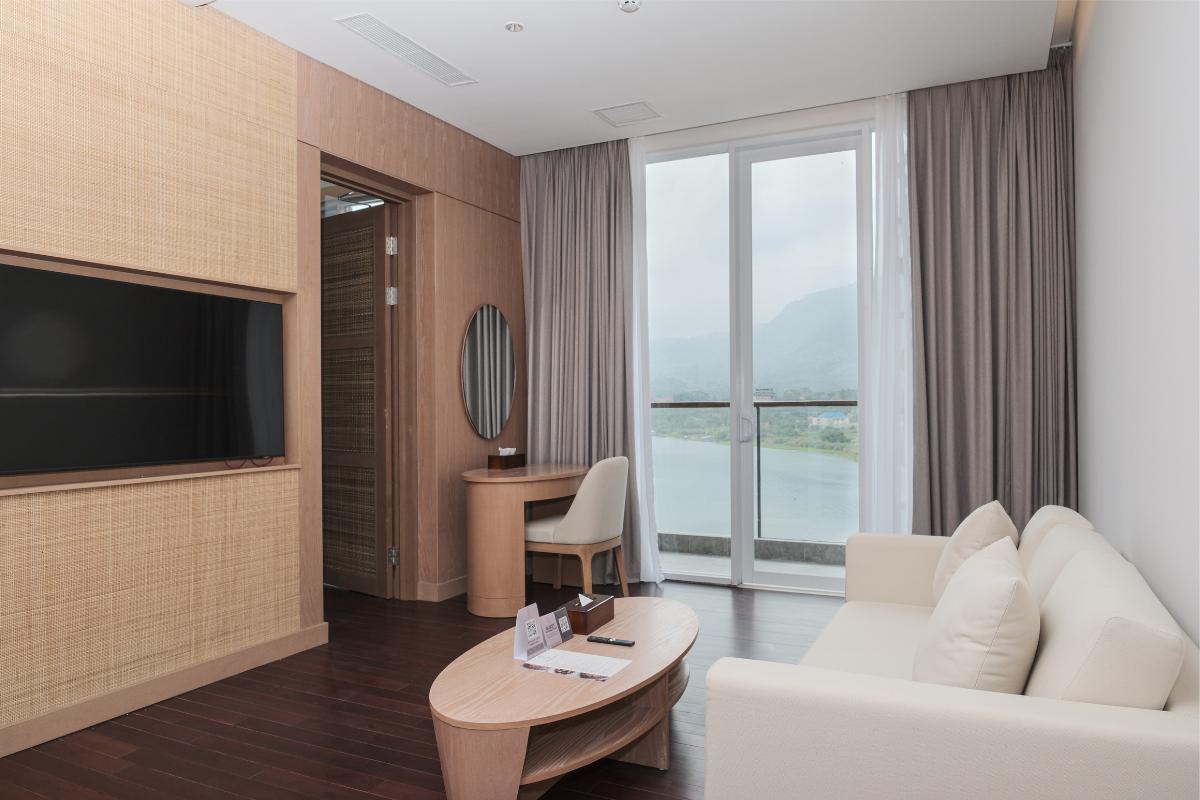 This place exceeds your wildest expectations. Marianna is the heart of your exciting journey, whenever and with whomever you may be. We have it all a paradisiacal healing sanctuary, dining with a view, a stunning infinity pool, to a cardio-pumping fitness center. Wander around in our maze and unlock new experiences.
Discover the exhilarating, the unknown and the extraordinary. Journeys are once-in-a-lifetime experiences designed to stay with you.
Fivelements wellness lake toba
Experience at Fivelements
Surrounded by breath-taking views of the world largest volcanic lake in northern Sumatra, Fivelements Wellness Lake Toba is a new wellness centre intertwined in the ancient culture of Batak.
Designed to empower you on your path of balanced lifestyle and empower you to restore your wellbeing, immerse yourself in the moment of serene peace and nature. Through our personalized approach, we invite you to begin your wellbeing journey and embrace a new chapter of wellness
Host your next event or meeting
Elevate your events to extraordinary heights with our grand ballroom, the first of its kind in Lake Toba. Equipped with state-of-the-art facilities, this exquisite space sets the stage for unforgettable gatherings. Combining nature, culture, and the contemporary we create a backdrop that inspires innovation, sparks creativity, and celebrates the joy of coming together. 
A WORLD OF
UNFORGETTABLE EXPERIENCES
All Day Dining
&
Rooftop Bar & Lounge
FOLLOW US AT SOCIAL MEDIA
See our guest adventures and share spans of your own
Subscribe to our newsletter